Welcome to the

Stamp It Demonstrator

's Group

Birthday T

heme

Blog Hop.

To continue on your journey through our projects, simply use the

BLOG HOPPERS

links below.
This card turned out nothing like it had started in my head. That's the great thing about designing cards. It can be anything you dream, and then you can change any part of it and it turns out to be something completely different. Don't get discouraged if a card is not coming out they way you thought it would. Just pick a different color, a different stamp set, or even a different embossing folder and it can change a card completely. Walk away if you have to, and come back and look at the card. We are all our worst critics. A card you don't like could be someone else's favorite. Just never give up.
Remember to click on all of the names of the participants in the list below and comment on each blog to increase your chance to win the fabulous prize below. ** Congrats to Joan Mattie who won the January drawing!**
GIVE AWAY:
**when commenting, make sure you leave your first and last name or you will not be entered into the drawing**
So again, thanks for stopping by. Be sure to leave your first and last name in the comment below along with #stampitcontest by March 16th to be entered into our drawing for the free Designer Tin of Cards Card Kit & Stamps.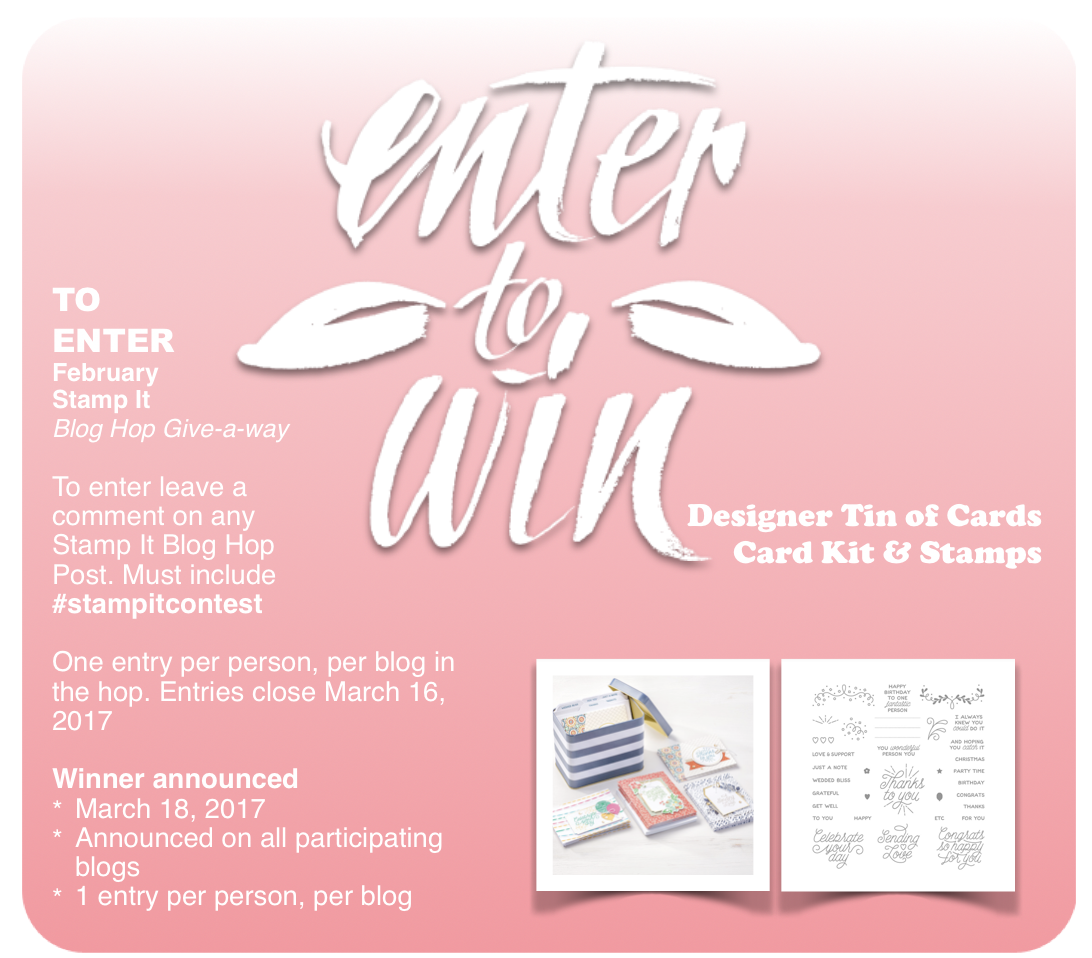 BLOG HOPPERS:
SUPPLIES: